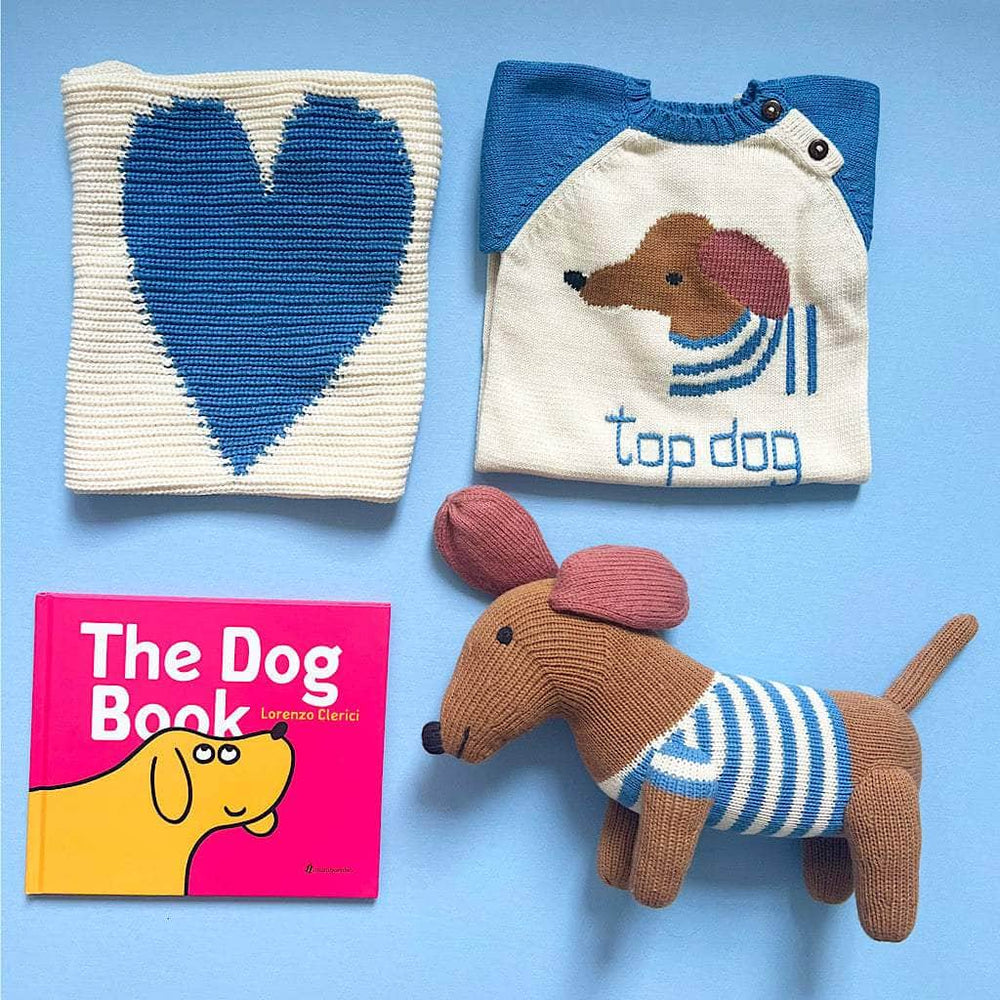 Spoil the newest pup in your life with our dog baby gift set. Our 4 piece baby gift bundle is comprised of our organic "top dog" knitted baby romper, organic knitted dog stuffed toy, organic knitted heart baby lovey,  and a copy of the adorable hardcover baby book, "The Dog Book."
"top dog" romper is knit in Peru from softest organic cotton. With intarsia and embroidery, this baby romper is soft, graphic and original. Button shoulder and legs for easy diaper changes.
Knit dog stuffed toy and heart intarsia lovey are knit in Peru from softest organic cotton. Dog has poly fill and measures approximately 14" long. Lovey or baby blanket measures 14" square.
All organic cotton items can be washed on gentle or hand-washed and laid flat to dry.

Lorenzo Clerici's baby hardcover book is fun for the reader and the listener as you are both asked to give commands to the adorable dog and watch he responds on the following page. What will you need to ask him to do next?