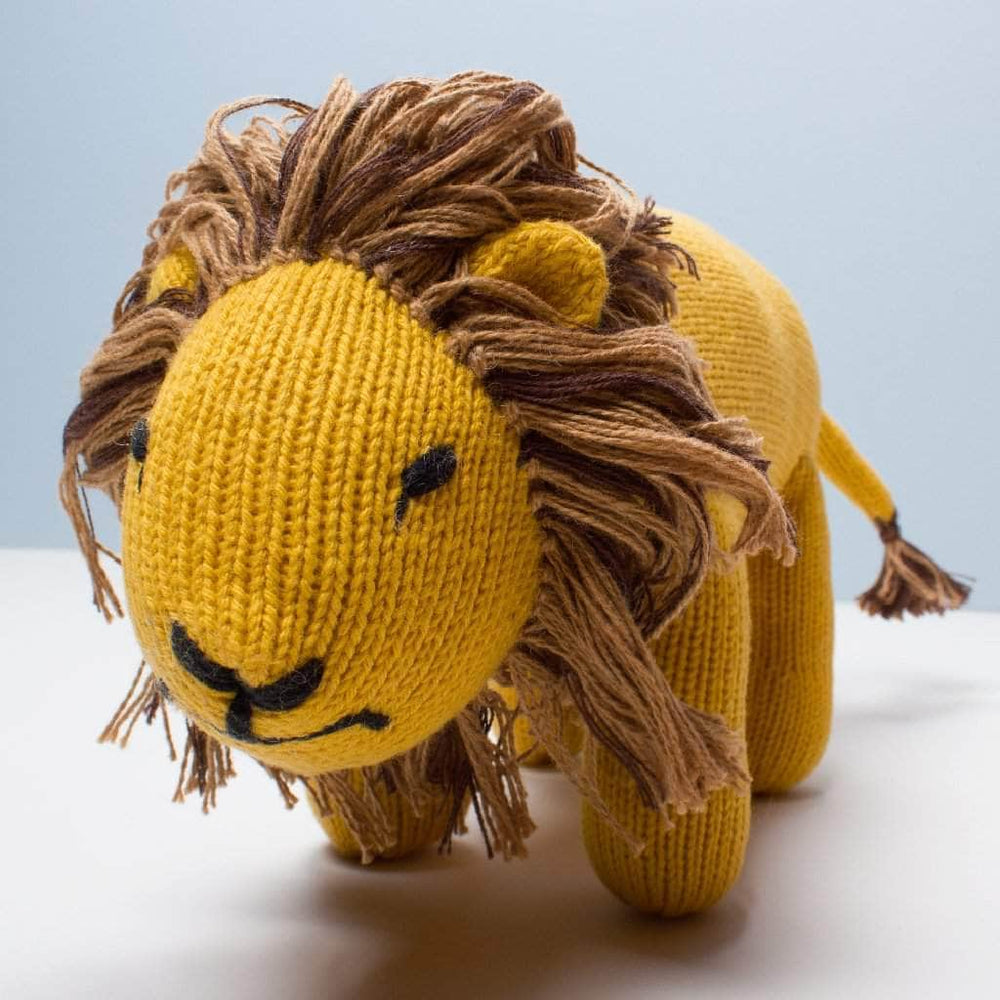 We are delighted to add the 'King of the Jungle' to our stuffed animal toy family.  The Estella lion stuffed animal is made with certified organic cotton yarn.  It is designed without any plastic eyes or buttons that kids can break and swallow, making it perfect for babies and toddlers. This little lion king is a wonderful companion for any little boy or girl and is perfect for travel, the playground, and the house.
When it gets dirty, simply throw it in the washing machine, air dry it and it is ready for more love. Not only will parents love that it's easy to care for and will keep kids occupied with pretend play with this perfect plush toy, but they can also use it for nursery decor to be this little lion's natural habitat.
It's perfect for decorating a nursery, playroom, or any space that needs brightness, joy, and whimsy. Our lion stuffed animal toy makes a great gift for a baby shower, first birthday, or any special occasion that calls for a fur-real good time.

Lion stuffed animal is handmade in Peru 
100% organic cotton exterior, Polyester filled
Approximately 10.5"x 5.5" x 4"
Machine wash gentle, dry flat