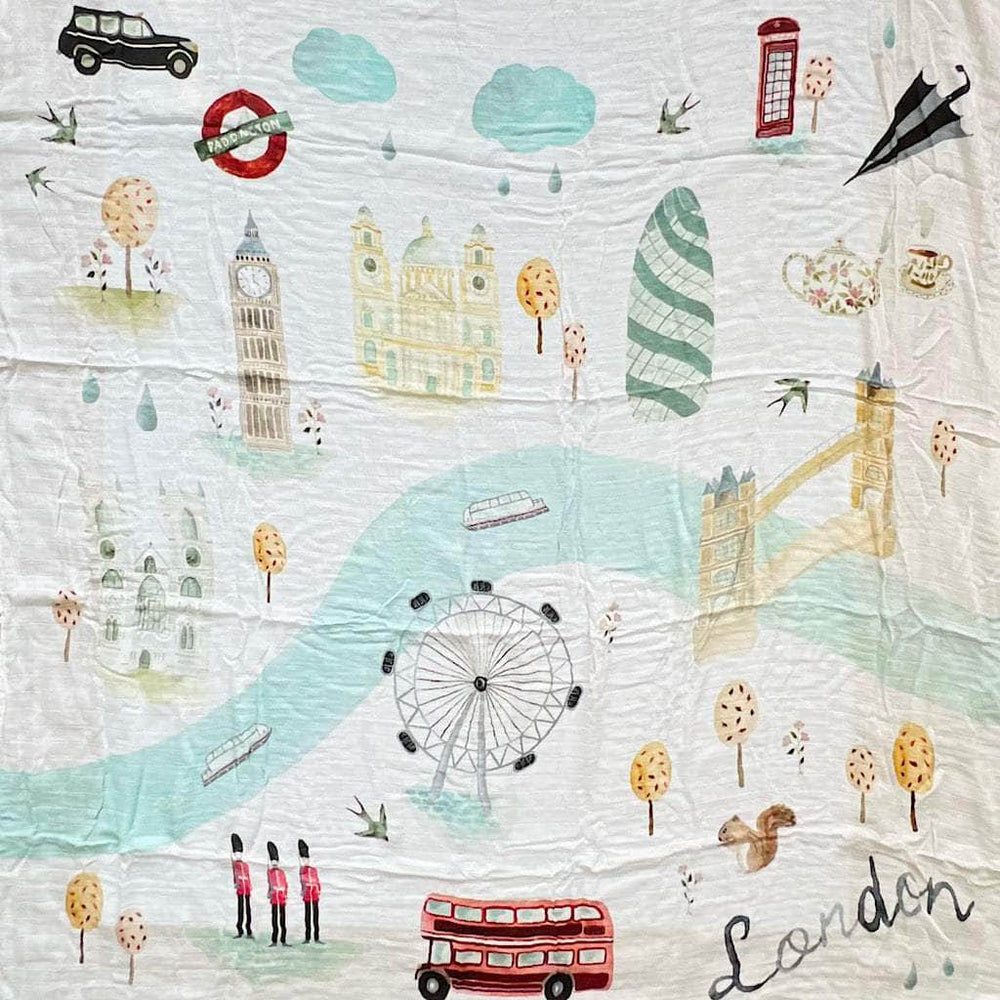 As big city lovers, we just couldn't resist Loulou Lollipop's Muslin London baby swaddle. Not only is it bigger and softer than most other baby swaddles, but it's also printed with some of the things that make this British city legendary: the London Eye, Big Ben, double-decker buses, the Queen's guard, a hackney carriage and more! Given all of its uses (swaddler, play mat, baby stroller/car seat cover, nursing shield and more), we can't think of a better baby gift.

Made from 70% bamboo and 30% conventional cotton
Machine-wash gentle, tumble dry low.
Measures 47" x 47"