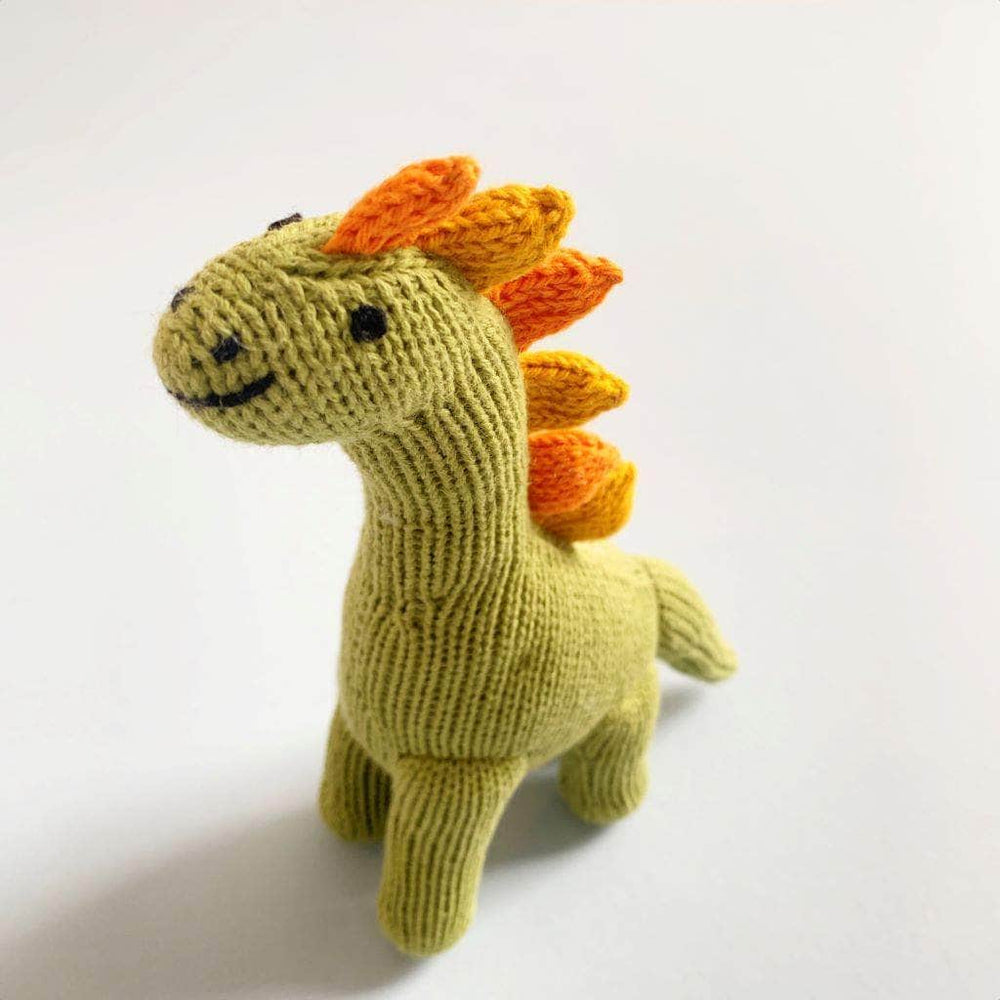 Introducing Estella's first dinosaur baby toy - the Brachiosaurus organic newborn rattle. Being extinct has never looked so adorable! This infant toy is perfect for the future explorer. It is an attractive and fun way to engage with baby and for them to independently explore sounds, texture, improve their fine motor skills and eventually engage in imaginative play. This soft Dino toy is hand knit in Peru from the softest organic cotton. It stands 7.5" tall and is ready to stand guard in nurseries around the globe. For dinosaur lovers big and small.
Gentle wash on cold and air dry
Organic cotton with poly stuffing
Perfect for grasping, imaginative play and nursery decor.
Measure approximately 7.5"