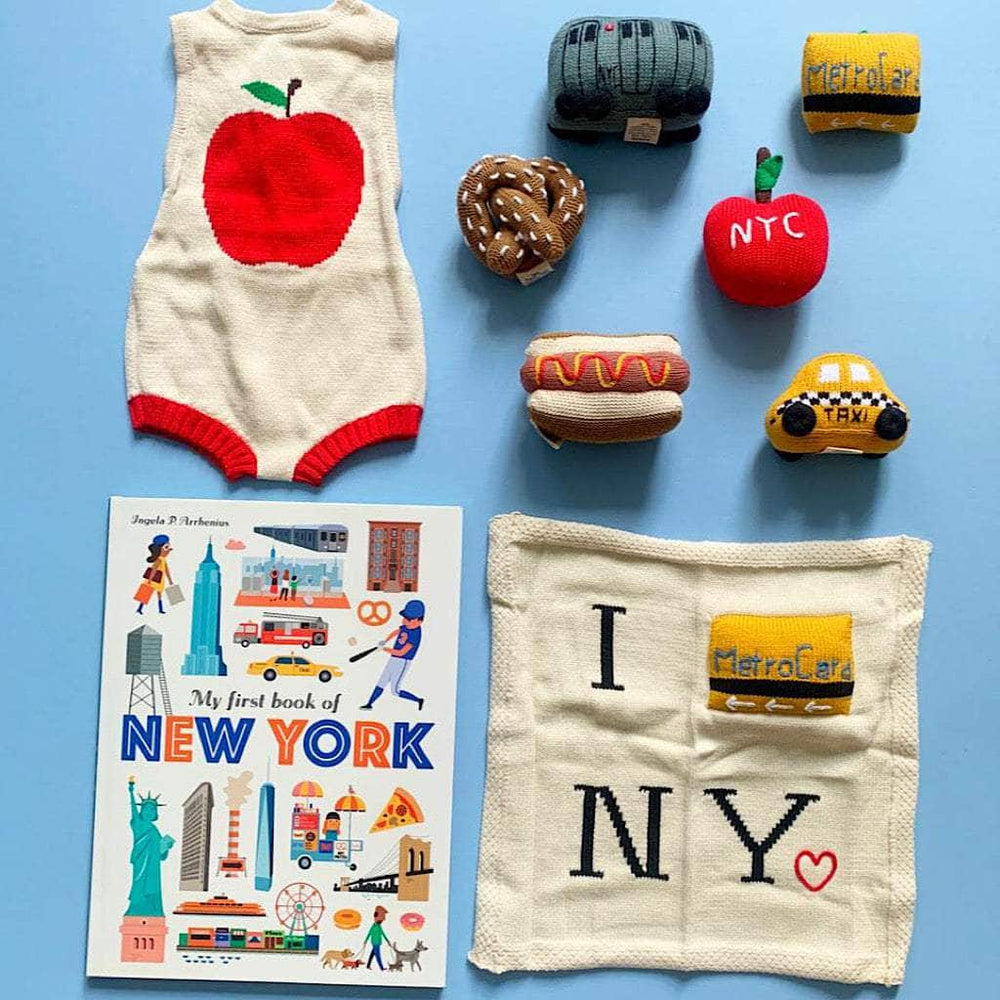 The big apple baby gift set is our most talked about bundle on social media! It includes a hardcover copy of My first book of New York, which walks through some of NYC's most popular neighborhoods, sites, foods, and more. The set also includes our popular organic cotton apple romper, apple rattle toys, taxi, metro card, subway train, pretzel & hot dog rattles, all staples in NYC. Plus, the gift set has our popular lovey blanket.
100% certified organic cotton romper fits babies newborn to 6 months old
All rattles are 100% organic cotton exterior with polyester filling
Security Blanket is approximately 14 inches square & is also organic cotton with poly stuffed metro card.